Head
Tracking
Do you (or someone you know) have limited use of your hands? Head tracking is an effective way to access communication. Already built into the TouchChat app settings, head tracking uses the facial recognition capability of the newest iPad Pro and iPhone models to track your head and face movements. Head tracking, plus built-in switch scanning and touch access features, make TouchChat accessible for those with a wide variety of physical needs.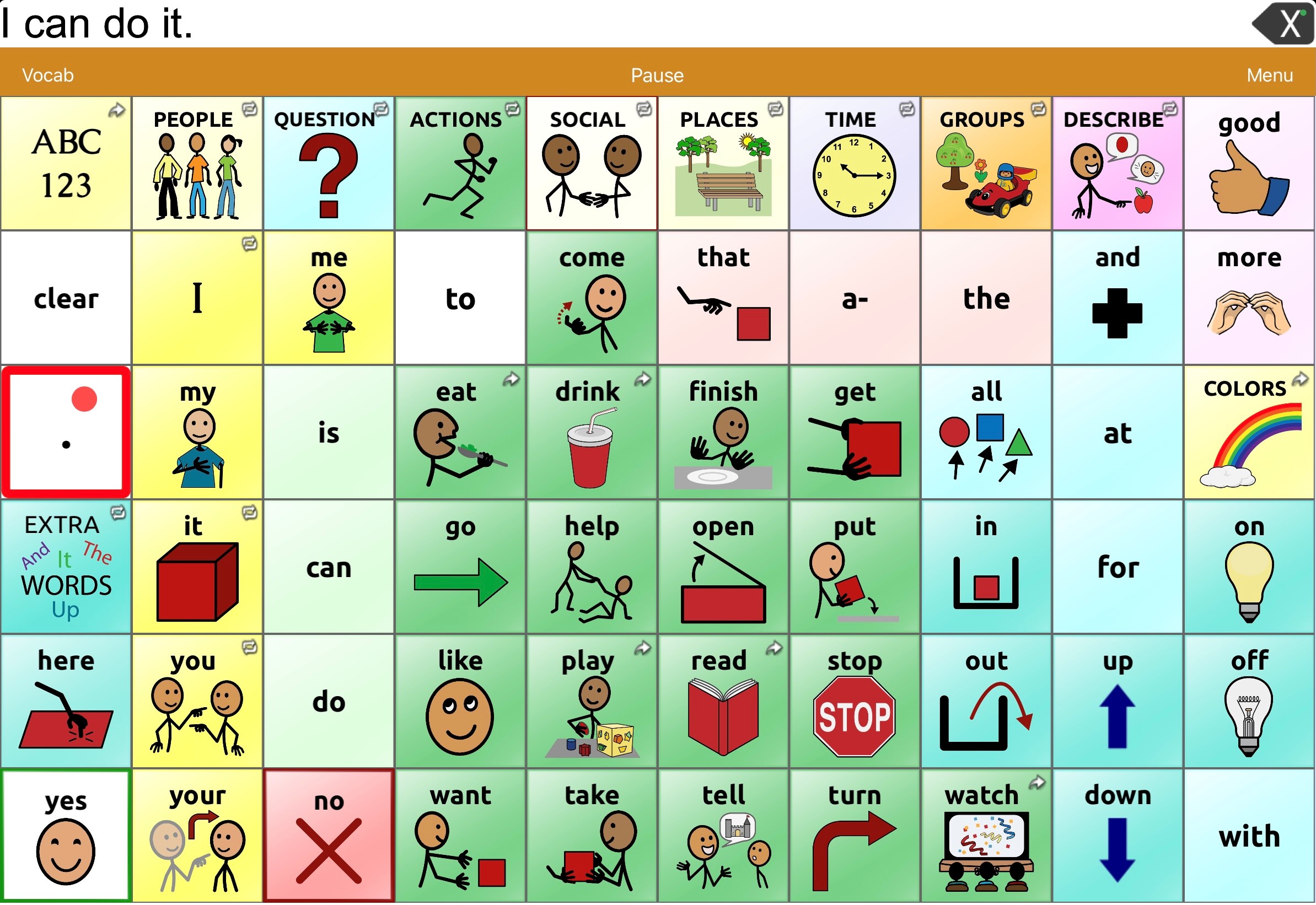 Split

Screen

iOS Split View allows you to view two apps side-by-side at the same time so you always have access to your words for communication. You can comment on a photo or ask questions about an assignment!
Note: Not all iOS apps support this feature.